Welcome to Commercial Trading Pallets
Providing a pallet service that meet your needs !
Wooden Pallet & Case Services
Pallet Repairs & Delivery • Pallet recycling & Collection • Pallet Management • Bespoke Pallets • Wood Recycling • Factory Clearance • Pallets Manufactured.

Pallet Sizes
UK
1000 x 1000mm
1200 x 1000mm
1200 x 1200mm
1500 x 1000mm
1500 x 1200mm
Euro
1200 x 800mm
Bespoke/ Non Standard
1200 x 2500mm
1200 x 3000mm
If you are after a specific size that doesn't need to be UK or Euro specified, please let us know, we can help.
We are accredited with ISO 9001:2000
Delivery & Collection
Our fleet of vehicles range from articulated lorries, 17 ton to transit flatbeds, providing a tailor-made service to meet all requirements.
We deliver and collect within and 100 mile radius of Bristol. Whether you need new or reconditioned pallets, standard or euro sizes, we'll serve you well. Bespoke pallets are made to order and pallet tops and euro collars are supplied.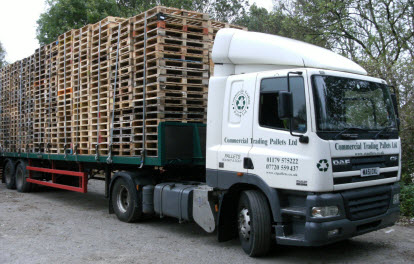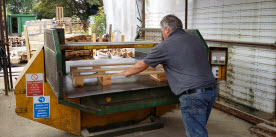 We offer a collection and recycling service for all your unwanted pallets, our service is available to you for one off clearances or scheduled weekly, monthly or annual collections.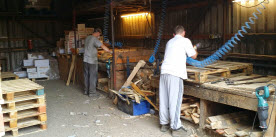 We repair, re-build & refurbish used wooden pallets back to their original specifications - following rigorous examination and repair procedures using dismantling equipment.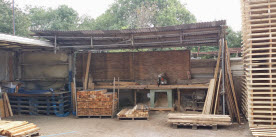 Do you need new pallets for your deliveries? We are pallet manufacturers that can give you exactly what you need
Ask us about
Pallets & Crates • Reconditioned Pallets • Used Pallets • Plastic Pallets • Euro Pallets • Chemical Pallets • Wooden Containers & Boxes • Packing Cases • Packing Covers • Plywood Packaging